Floor Trims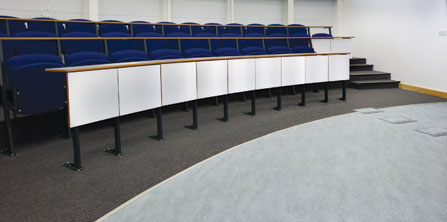 Download the Stair Edgings & Floor Trims brochure click here.
Request a call back > click here
Transition strips reduce the risk of accidents for pedestrian traffic by providing a safe link between floorcoverings. A transition strip can also provide a safe joint where wheeled traffic is expected and ensures that trolleys can move freely between different types and heights of floorcovering, reducing the risk of trolleys tipping over.
Available in a wide choice of shapes and colours, transition strips can be selected to either blend in with the surrounding floorcoverings or act as a highlight to help determine walkways and other circulation areas.
Gradus offers a comprehensive range of transition strips, which include Clip-Top, Clip-Top fx, MTS, Euro-Clip, PPS, Trans-Edge, Cable Ducts and Specialist Floor Trims
Looking to buy, today? Click here to find your nearest stockist!