History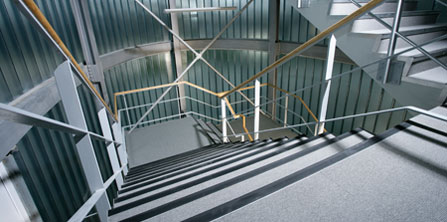 Gradus was founded in 1966 and has evolved from a flooring accessories business, which still remains at the heart of its activities, into a fully fledged contract interior solutions provider.
With over 300 employees serving both the UK and International markets, Gradus offers solutions for floorcoverings, barrier matting, wall protection and lighting design, in addition to a comprehensive range of stair edging and floor trim profiles.
Our culture is built on problem solving, service and customer support, and the Gradus brand values of quality and expertise are implemented throughout all business activities to ensure peace of mind for all our customers.
Download the Corporate Brochure for further information or contact us.